Coverage
The winners of the European Heritage Awards/Europa Nostra Awards 2020 received extensive media coverage all over Europe. At least 320 articles were posted online, printed or broadcast across 20 countries in 2020 (overview of media articles).
Selection of articles on the Awards 2020 released by leading media outlets in various countries:
▪ Belgium's national daily newspaper Het Nieuwsblad;
▪ Estonia's national broadcaster ERR;
▪ Greece's national daily newspaper Naftemporiki;
▪ Hungary's national daily newspapers Magyar Hírlap and Magyar Nemzet;
▪ Italy's national TV station RAI, national radio station RAI 3, national news channel SKY TG24, national daily newspaper Corriere della Sera and national news agencies ANSA and AISE;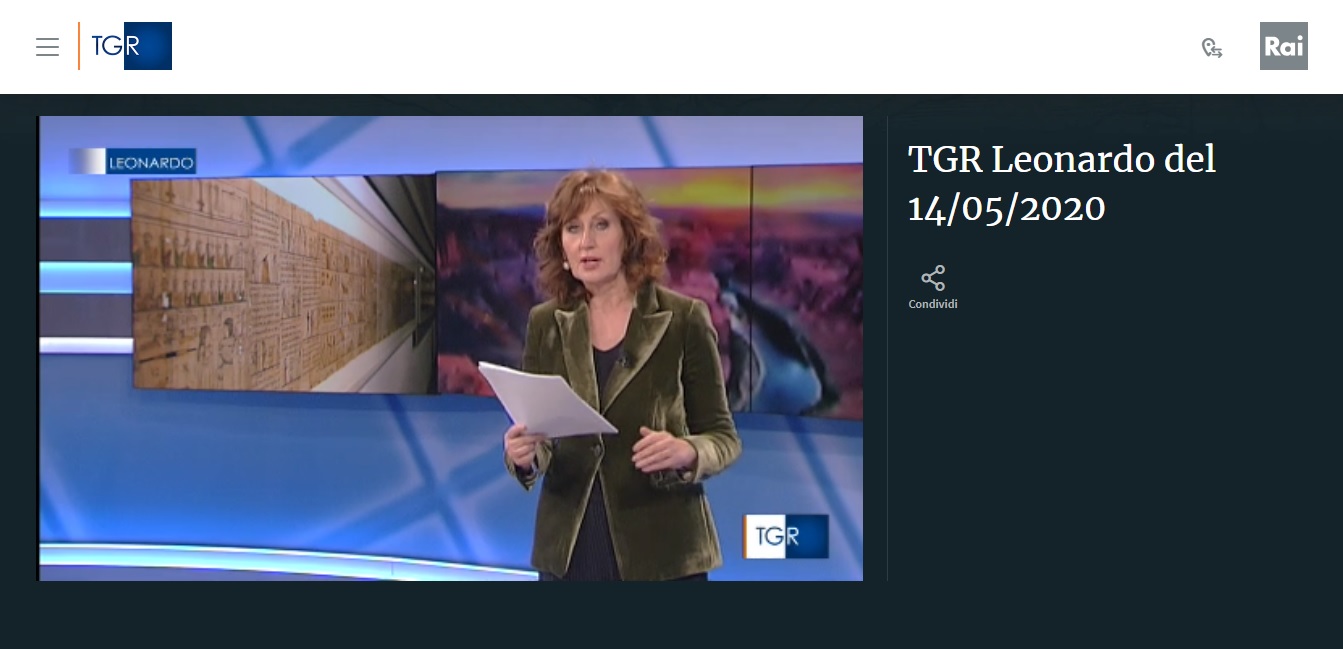 ▪ The Netherlands' national daily newspaper Het Parool;
▪ Poland's national TV stations TVP and Telewizja Republika, national radio station Polskie Radio and national daily newspaper Gazeta Wyborcza;
▪ Portugal's national TV station RTP Notícias, national radio station Rádio Renascença, national daily newspaper Público and national news weekly magazine Visão;
▪ Romania's national TV stations PRO TV and Antena 3, national radio stations Europa FM and RFI Romania and national news agency Agerpres;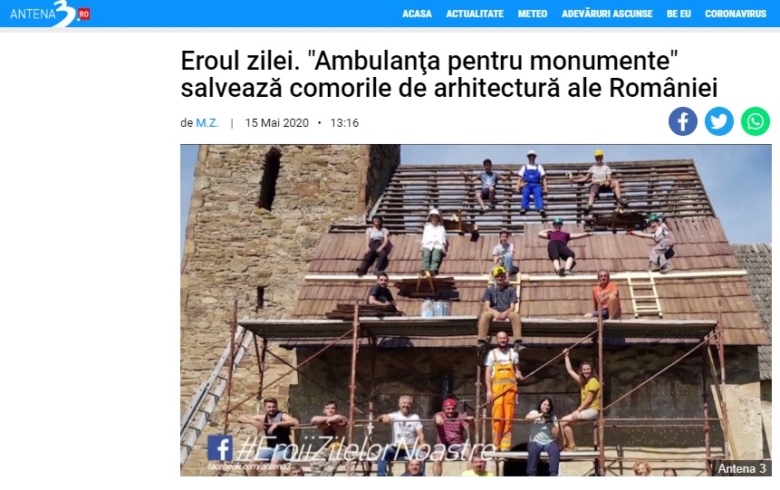 ▪ Spain's national radio station RNE and Onda Cero and national daily newspapers ABC and El Mundo; and
▪ Turkey's national daily newspaper Cumhuriyet.
Italy (81 pieces) and Romania (71 pieces) had the highest levels of media coverage, followed by Spain (40 pieces) and Hungary (24 pieces).
The winners, the Grand Prix laureates, the Public Choice Award winner, the ILUCIDARE Special Prizes and the virtual European Heritage Awards Ceremony were reported primarily by online newspapers and magazines (272 pieces). Website articles were followed by printed articles (25 pieces) and broadcast articles (23 pieces).
The peak of media coverage, with a total of 228 articles in May, coincided with the announcement of the 21 winners of the Awards.
Regarding the main theme of each article, Laureates & Countries occupied the first position (233 pieces). It was followed by Grand Prix & Ceremony (49 pieces), Local Award Ceremony (19 pieces) and ILUCIDARE Special Prizes (15 articles).
Although national media tended to put the spotlight on national winners, many articles also referred to the winners from other countries. Some 171 news items had an important European dimension.